Think of a woman who has made a difference in your life. Was it a teacher who saw your natural talent for art? Or a coach who saw your potential as an athlete? Or maybe it was a relative -- an aunt or a sister, a grandmother or a mother? Someone who was always there to give you words of advice, encouragement, and reassurance when you were struggling?
March is Women's History Month and although our social media timelines have been flooded with images and quotes from famous women throughout history, I decided to narrow my focus to the women who are closest to me. Women in my circles who are doing really important and meaningful things with their lives. Women who have shaped, influenced, and inspired me in so many positive ways. The person at the top of my list was my mother.
My mom came to this country as an immigrant from India and a single mother of two. It was difficult and she overcame many hardships. She is without a doubt the strongest woman I know. On International Women's Day (earlier this month), I was thrilled to share a picture of her alongside my grandmother and aunt. These incredible, fearless women helped raise my sister and me and they inspired us both to become strong, confident women.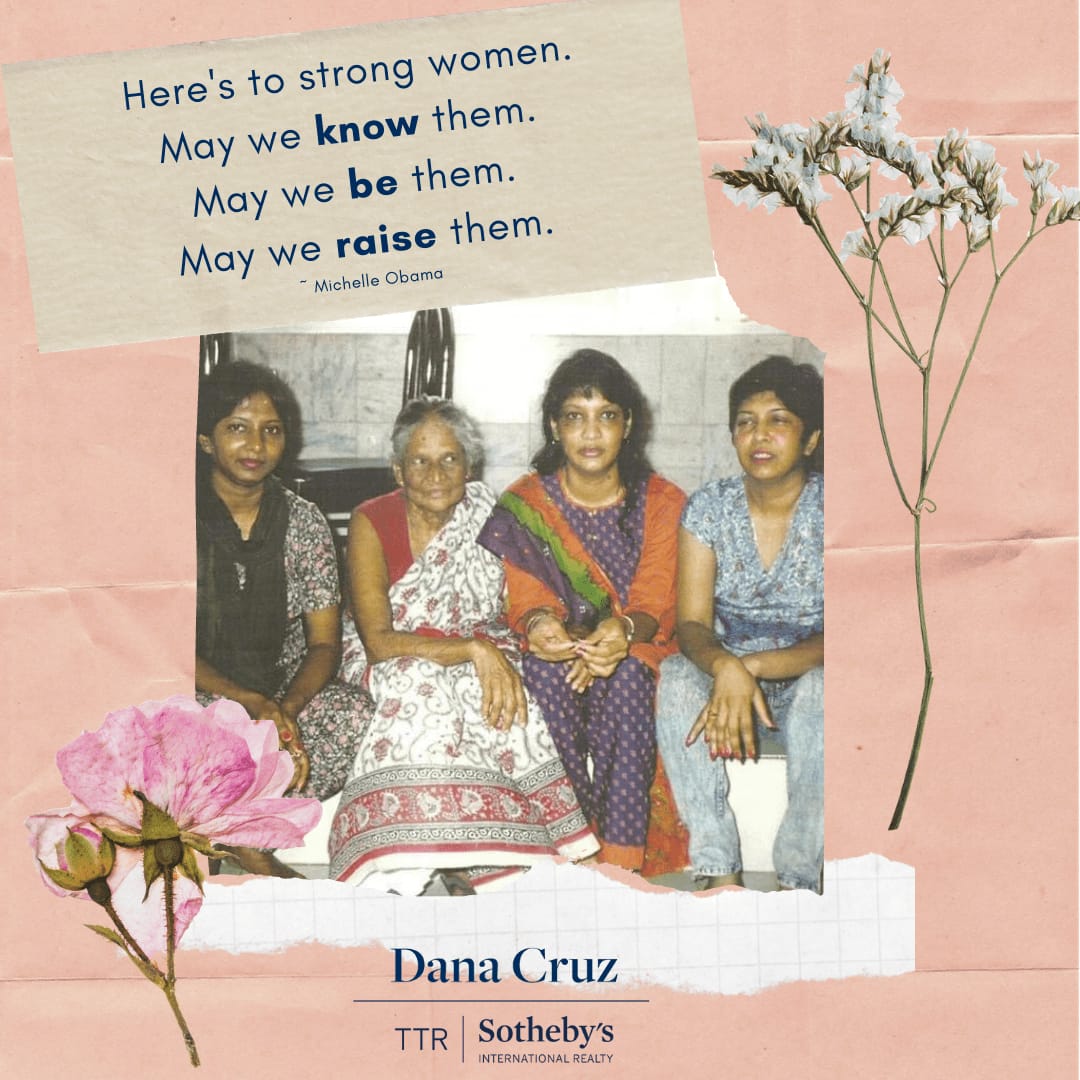 Soon, a list of other inspiring women came to mind. So I decided to start a series called "Spotlight on Women Leaders," which features women in my personal and professional life who are leaders and absolute rock stars in their communities.
First up was my dear friend
Laura Hayes
, Founder of
The Brave Girl Project
. I first met Laura when we were students at Virginia Tech and from the moment you first get to know Laura, she makes you feel heard. She is a Life Coach and an Educator and her passion is helping girls realize how truly wonderful and brave they are. I am so inspired by the great work Laura is doing for girls in our community!
I'd love to know some of the important women who have helped shape your life. You can email me at
dcruz@ttrsir.com
and be sure to follow me on Instagram
@sold.by.dana
for more amazing women who are making a difference in our community.
With gratitude,
Dana