If there's one thing you should be aware of before selling your home in the DMV (District of Columbia, Maryland, Virginia) area, it's that the market is very competitive. Even longtime residents in the area are often shocked at the prices and the competitiveness in the DMV market over recent years.

Simply put, the DMV isn't an area that prioritizes affordability in real estate. That's why you must know the accurate value of your home before you sell it. In addition, there's a lot more you can do to further increase your home's resale value.

The entire process of selling your home can be rather exhausting and confusing, especially if you don't have any experience selling homes in a competitive market such as DMV; there's a lot you should know.

Keep reading to find out a few things that'll optimize your resale process in the DMV significantly.
What is the DMV?
The Greater Washington area is also referred to as the DMV, an abbreviation of DC, Maryland, and Virginia. That's because certain parts of these areas overlap in the Washington metropolitan area.

First and foremost, there's no better time for you to sell your DMV home than right now. It's essential to know that real estate is booming in the DMV area. Since the Washington metro area is usually short on inventory, especially for single-family homes, home values usually hold stable or increase in many market conditions and, thus, if you stay in the home for the recommended 5 years or more, home values should continue to appreciate.

As the DMV is very old, you'll most likely be selling an old home. In fact, most of the houses from this area date back to the 1920s or earlier, meaning you can set a good resale value of the home without having to bargain with potential buyers.
Eight Things to Know Before Selling Your DMV Home
To avoid non-compliance and ensure you're selling your DMV home for the right price, here are a few guidelines to keep in mind.

Opt for the ideal selling time
In the world of real estate, finding the right timing is crucial. Springtime is the best time to sell your home in the DMV area; it is such a high point for the DMV market that your listings might even sell 18 days faster than average and 1.1% higher in value.
One of the reasons why spring creates such a hot market in the DMV is that consumer confidence is extremely high during that time. All the holiday bills are paid, tax returns are received, and school expenses have declined. Now, all interested consumers have to focus on is a new home.
The
second half of April
is typically the ideal window of time to seize opportunities and sell your DMV home for the right price. Avoid listing your home between early November through the New Year. Many people are too preoccupied with the holiday season to add house shopping to their list and you don't want your house to sit for too long. Listing in mid-January can have some advantages though as inventory is usually at an all-time low, and gives your house some time to shine.

Contact a reliable real estate agent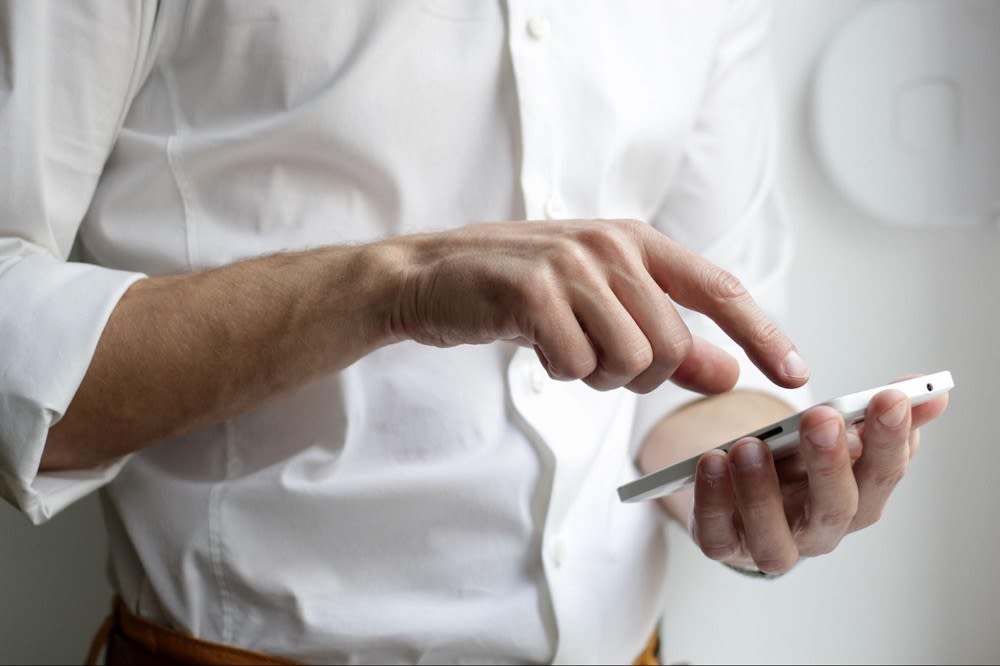 It's not simply about money, and it's not an outlay you make before the sale. Selling a home for top cash requires a significant amount of time and effort. It's undoubtedly doable, but it comes at a great cost in terms of time and money, especially if mistakes are made or don't obtain the best deal.
Besides helping you set a fair and competitive price for your home, they'll also help take the load of interaction off your back. That means they'll be the ones communicating with potential buyers and dealing with all legal matters relating to your sale.
If you're looking for an agent in DC, Virginia, Chevy Chase, Potomac, or Bethesda areas,
Dana Cruz
is one of the top realtors in the DMV area.

Home staging is important
Although laborious,
home staging
is crucial if you want potential buyers to consider your home. As we mentioned, the DMV market is relentlessly competitive, so you have to make an excellent first impression.
As a matter of fact,
82% of real estate agents
say that home staging helps a buyer better visualize that house as a future home for them. Of course, it's not necessary to hire a professional to do the job for you; there's a lot you can do regarding home staging.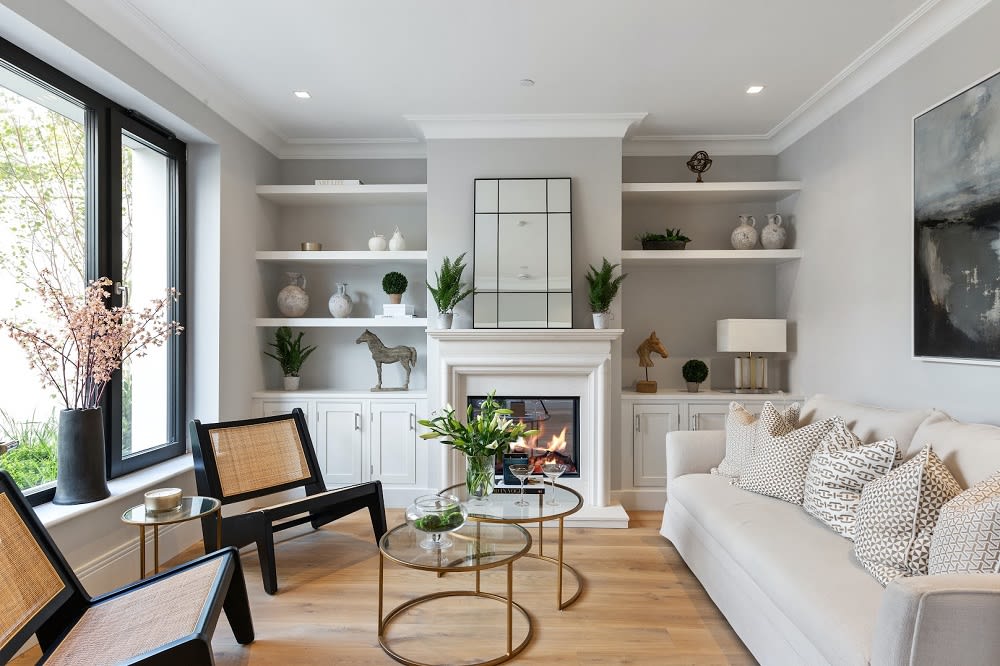 A fresh coat of paint, the addition of indoor and outdoor plants, decluttering, and minor fixes around the house will all go a long way. Most importantly, it's best to contribute something to the house's curb appeal, as it makes a world of difference to the buyer.
It's worth knowing that curb appeal can give you a return of investment when you resell your home. That's why it's best to clean up the outdoor space, power-wash the sidewalk, and maybe even upgrade the front door.

Set a timeline
The DMV real estate market is booming and full of people with decades of experience. That's why you must ensure that your sale showcases an attention to detail and your expertise to buyers.
Setting a timeline
is a great way to optimize the process of selling your home. A timeline will ensure that you're completing all your resale-related tasks on time so that you won't feel rushed or unprepared at the time of the sale.
In the first couple of weeks, it's best to focus on finding the right realtor for your needs. After that, it can typically take you anywhere between one and 14 weeks to market your property and get dealings. However, this is not the case with the DMV.
Since the DMV market is hot, it may take less than ten weeks for you to sell your home. When you've finally found a suitable buyer, it's time to sign the contracts and hand your property over. Unfortunately, that process can sometimes take upwards of nine weeks on average.
After everyone has signed the contracts and made the deposits, it will take approximately two weeks to go from exchange to completion.

Repair to upsell
The worst thing you can do as a seller is hide any significant problems in your home during this process. Not only is doing so unethical, but this practice will ultimately cause those issues to go uncovered during the buyer's inspection. So, you can either fix the problem or be honest with your agent and buyer about it.
However, doing so will undoubtedly lower the resale value of your home, so we'd recommend doing your best to fix it. When you're telling your buyer and agent about the issues in the house, make sure to be compliant with the
real estate disclosure laws of the DMV
.

Photograph your house well
We can't stress the importance of adequately photographing your house enough. When buyers are looking at online listings for a new home, they're often put off by lousy photography or poor lighting that doesn't help showcase the home's full potential.

You can keep in mind these tips to properly photograph your house. Firstly, we'd recommend taking straight shots that include the entirety of the home's exterior. Secondly, it's best to utilize natural lighting whenever it's available.

In terms of lighting, it's best to stay consistent. Inconsistent lighting throughout the pictures can be off-putting for viewers. Lastly, remember to take shots of entire rooms instead of sections of one room.

Have proper insurance
Before you sell your home in the DMV, it's vital that you have the proper insurance, as some real estate laws in DC, Maryland, or Virginia may require you to have homeowner's insurance.
It's essential that you're insured, as a buyer or viewer could have an accident on your premises. If they try to sue you for any damage, you'll have a form of backup. The best part is that
homeowner insurance in the DMV area
is cheaper than in other states.
An excellent way to ensure that accidents do not happen is by making your home as safe as possible. That includes eliminating any safety hazards on the property, such as knives, a lack of fences, uncovered pools, and anything that could be considered dangerous.

Provide a property disclosure
Lastly, but most importantly, you must provide a complete p
roperty disclosure
as you're legally required to do so in DC. This report must include every little detail about the home's condition, no matter how major or minor it may seem. Elements in a property disclosure can range from the roofing condition to the operational status of your dishwasher.
However, if you're selling in Virginia, you aren't legally required to disclose the details of your property.
Looking for a Realtor in Bethesda, MD?
One of the most challenging parts of selling your home is convincing buyers to pay what the house is truly worth. When you don't have much experience in the world of real estate, it's easy to make mistakes, especially in a competitive market like the DMV.
There's no one better to turn to for advice than
Dana Cruz
Real Estate in such a case. Primarily serving Washington D.C, with over 15 years of experience as a premier agent, especially in the DMV area, Dana knows the ins and outs of this market more than anyone. Her top priority is building a trusting, candid relationship with her clients, even beyond the closing table, and providing her clients with the highest levels of personalized customer service.
Her lines of communication are always open between her and her clients, from the first meeting to closing day and beyond, so
connect with Dana Cruz today
to get a complete market analysis and expert advice on how to stage your home for an increased resale value!