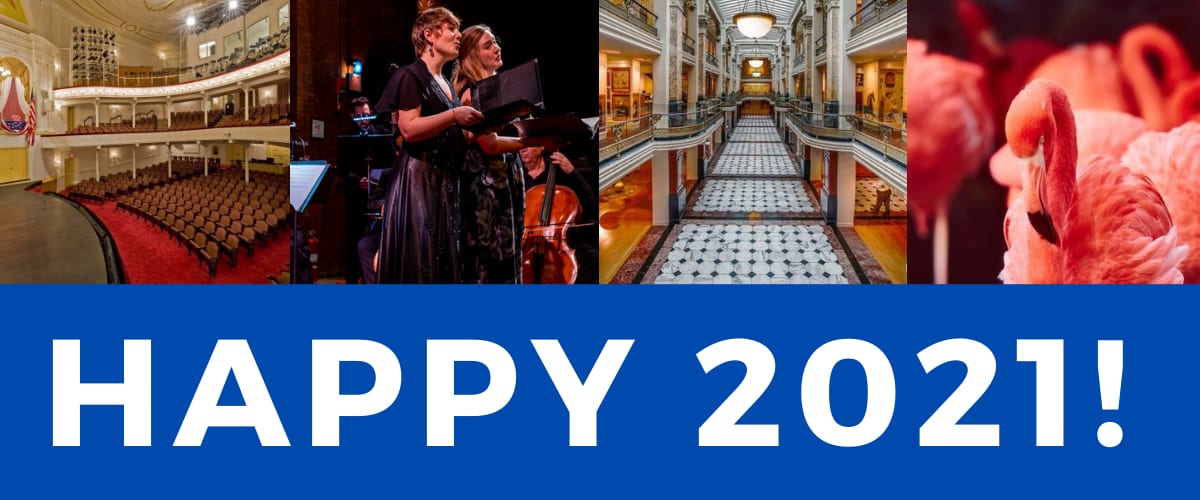 Happy New Year! If you're like me and trying to enjoy as many holiday festivities as you can, then check out this list below of local and virtual events you can enjoy!
"A Christmas Carol" Two Ways
About: The Winternational Virtual Marketplace celebrates DC's diverse diplomatic community and its artisan diaspora in a new, year-long format designed to showcase the cultural heritage of diaspora communities from around the world. Shop from the embassy-curated collection including visual and decorative arts, handcrafts, apparel, jewelry, and artisan-crafted culinary fare. The Virtual Marketplace will be open through December 2021—a unique place to shop for holidays and special occasions throughout the year.
Where: Bull Run Regional Park | Centreville, VA
When: November 6 – January 10
Admission: $20-30/vehicle (look for discount below)
Experience 2.5 miles of colorful holiday light displays. As you drive the festival route, turn off your headlights and just follow the magical glow. It started early this year and online ticketing were added to provide minimal contact. Take advantage of a discount for purchasing online — use promo code WEB20 for $5 off the Monday-Thursday rate.
Where: Sandy Point State Park | Annapolis, MD
When: November 20 – January 2
Admission: $20/car look for discount! (Discount coupons are available through local publications and at many retail locations.)
Driving through Lights on the Bay at Sandy Point State Park has become a tradition for many area families for the past decade. The scenic drive along the shores of the Chesapeake Bay features more than 60 spectacular animated and stationary displays illuminating the roadway. The holiday light show is sponsored by the SPCA of Anne Arundel County.
Please note that Friday, Saturday, and Sunday nights tend to be our most popular nights, so please plan ahead or visit us Monday - Thursday. Don't forget to purchase your 3D glasses upon admission to the park to make the already magical light show come alive.
Where: Symphony Woods at Merriweather | Columbia, MD
When: November 25 – January 1
Admission: $20/vehicle
Called a "woodland wonderland," this beautiful display of more than 100 all-new larger-than-life, animated and stationary light creations is a local holiday tradition for many. Cruise along the 1.4-mile route through the Symphony Woods in downtown Columbia and enjoy the twinkling lights as you go. On November 29, the Family Festival welcomes visitors to walk through the lights + enjoy activities for the whole family ($12/guest).
While the U.S. Botanical Garden might be closed, it's making it easier than ever to bring the plant magic home with you by providing a regular schedule of online classes and tutorials that are perfect for the holidays. Create your own fall floral centerpiece or winter door wreath to bring a joyous vibe to your home, or take a cooking class that'll help you make delicious Thanksgiving side dishes or figure out what exactly to do with all those leftovers.
Cost: Free
Take a virtual tour of DC museums to keep the learning going.
DC has a plethora of museums, including 17 Smithsonian's. If you're looking for creative ways to get out of your house and into a new environment without actually leaving your house, we've compiled a list of virtual museum offerings in DC. You can take a voyage to space, see live animals, discover famous women in history or view the Hirshhorn's Sculpture Garden from a whole new perspective.