Washington D.C. itself is home to a mere 689,545 as of the 2020 Census. However, the entire metro D.C. area, which includes towns and cities in Virginia, Maryland, and even West Virginia is home to more than 6 million people—ten times the number of residents in D.C. proper. Those residing in the area are well aware that some of the best schools, neighborhoods, and family-friendly communities lie just beyond the city itself.
Likely fueled by the pandemic, the migration of those living in DC to other parts of the country has been high in the last few years. However, now that mask mandates have eased, and life is returning to some semblance of normal, those who fled the city are looking to return, and newcomers are opting for Potomac real estate as well. Schools are also back in session, and the search for the area's best schools is on. Read on for more information on schools in this metro DC barrio.
Chevy Chase
Chevy Chase, Maryland is not to be confused with the neighborhood of Chevy Chase located in the northern part of the District, which is nowadays often referred to as Friendship Heights. The affluent neighborhood of Chevy Chase, MD offers tree-lined streets, large single-family homes, and fantastic schools. In fact, many families with the means to do so move to the area for the schools.
According to
GreatSchools
, Chevy Chase is home to 19 preschools, eight elementary schools, two middle schools, and one high school. These schools are part of the Montgomery County school district, which is the largest school district in Maryland and the most well-ranked school district in the state. There are also 18 private schools in Chevy Chase.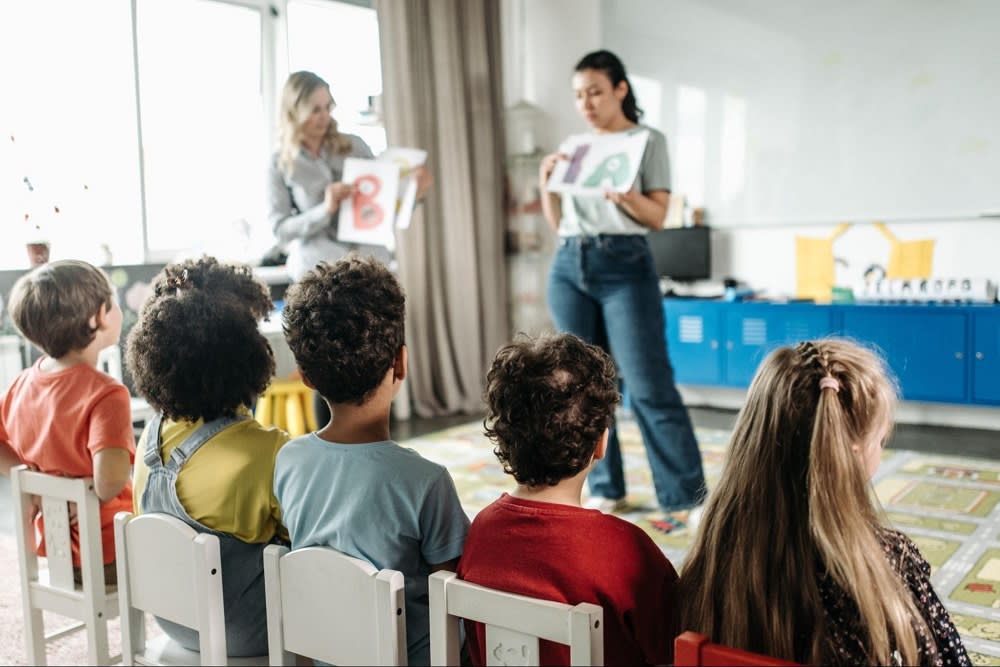 Elementary
Elementary schools which consistently rank well in Chevy Chase include Chevy Chase Elementary and Somerset Elementary. North Chevy Chase Elementary and Rock Creek Forest Elementary also rank well-above average. It's important to note that Chevy Chase Elementary and North Chevy Chase Elementary only have instruction for grades three to five, so younger children would need to attend Rosemary Hills ES for instruction in Kindergarten to grade two.
Middle and high school
As for options in Chevy Chase itself, there are not many in the way of public schools. Those who attend elementary school in Chevy Chase will go on to middle and high school in the nearby town of Bethesda. The public elementary schools in Chevy Chase feed into Silver Creek Middle School and Westland Middle School. According to the
U.S. News and World Report
, Bethesda-Chevy Chase High School comes in at 491st in National Rankings, 8th in Maryland High Schools, and 17th in Washington DC Metro Area High Schools.
Bethesda
Compared to the nearby suburban cities of Potomac and Chevy Chase, Bethesda is the hip aunt of the D.C. suburbs in Maryland. Bethesda real estate is increasingly popular, too. Teeming with trendy shops, cafes, and the nightlife near local Georgetown, you'll find all the charm of a suburb while sacrificing none of the amenities. Did we mention there are also some great schools in the area? Bethesda is home to 72 preschools, 42 elementary schools, 22 middle schools, and 14 high schools. There are also 74 private schools in Bethesda.
Elementary
Overall, Burning Tree Elementary School is the highest-ranking elementary school in Bethesda, with a GreatSchools ranking of 10 out of 10. Other high-ranking elementary schools include Bannockburn Elementary School, Seven Locks Elementary School, Westbrook Elementary School, and Wood Acres Elementary School. Additionally, most schools in the area have a great student-to-teacher ratio that is typically well below 20-1.
Middle and high school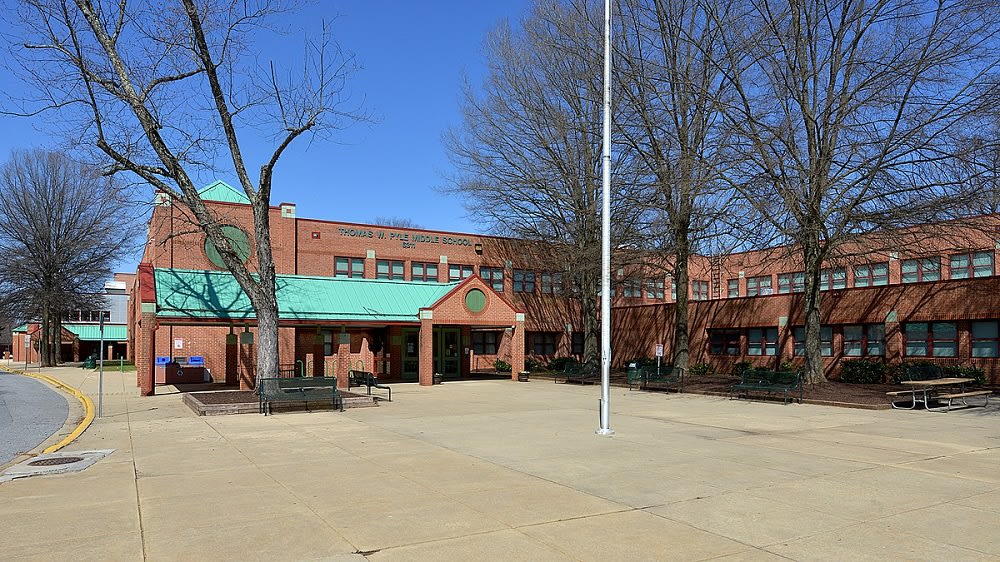 The top-ranking middle schools in Bethesda include Thomas W. Pyle Middle School, Westland Middle School, and North Bethesda Middle School. The top-ranking high school is Walt Whitman High School which is also ranked number two in
Niche's
list of Best Public High Schools in Maryland. Two other Bethesda high schools, Walter Johnson High School and Bethesda-Chevy Chase High School are not far behind in the list of rankings, with both coming in well above average.
Potomac
Potomac, Maryland is a suburban enclave located northwest of Washington, D.C. Those looking to escape the chaos of city living enjoy Potomac for its quiet streets and homes with well-manicured lawns. Potomac is also part of the Montgomery County School district and is home to a number of great schools.
Potomac is home to 27 preschools, 20 elementary schools, nine middle schools, and a whopping seven high schools. There are also 28 private schools in the area.
Elementary
Among the elementary schools in the area, Bells Mill Elementary and Cold Spring Elementary School consistently rank as the best public elementary schools in the area. Beverly Farms and Wayside Elementary school also come in at the top of the list for public schools in the area.
According to
Niche
, Cold Spring ES is number two among the Best Public Elementary Schools in Maryland, with Wayside ES ranked number three on Niche's list.
Middle and high school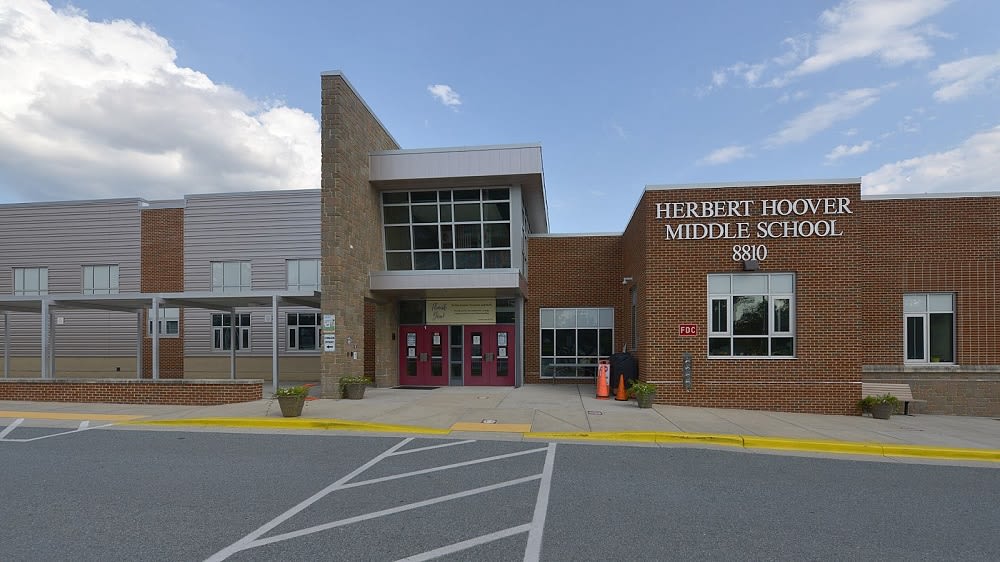 According to GreatSchools, Herbert Hoover Middle School and Cabin John Middle School are among the highest-ranked for middle grades instruction. Both middle schools feed into Winston Churchill High School in Potomac.
Winston Churchill
ranks highly overall at number five for Maryland High Schools and 294 in the overall National Rankings. It also comes in at number 12 for Washington DC Metro Area High Schools.
Looking for Bethesda real estate?
Are you searching for Potomac homes for sale and hoping to find the best schools in the area? We have you covered with this complete guide to schools in Bethesda, Chevy Chase, and Potomac. You can even ease into your search for Bethesda real estate by searching based on the area's schools. In fact, Dana Cruz and her team make searching by school district a breeze with the
Search by School District
feature so you can be sure your new home is right for you and your family. If you need any assistance in the home search process, reach out to
Dana
and her team today, then sit back, relax, and enjoy your family-friendly D.C. area home tomorrow.