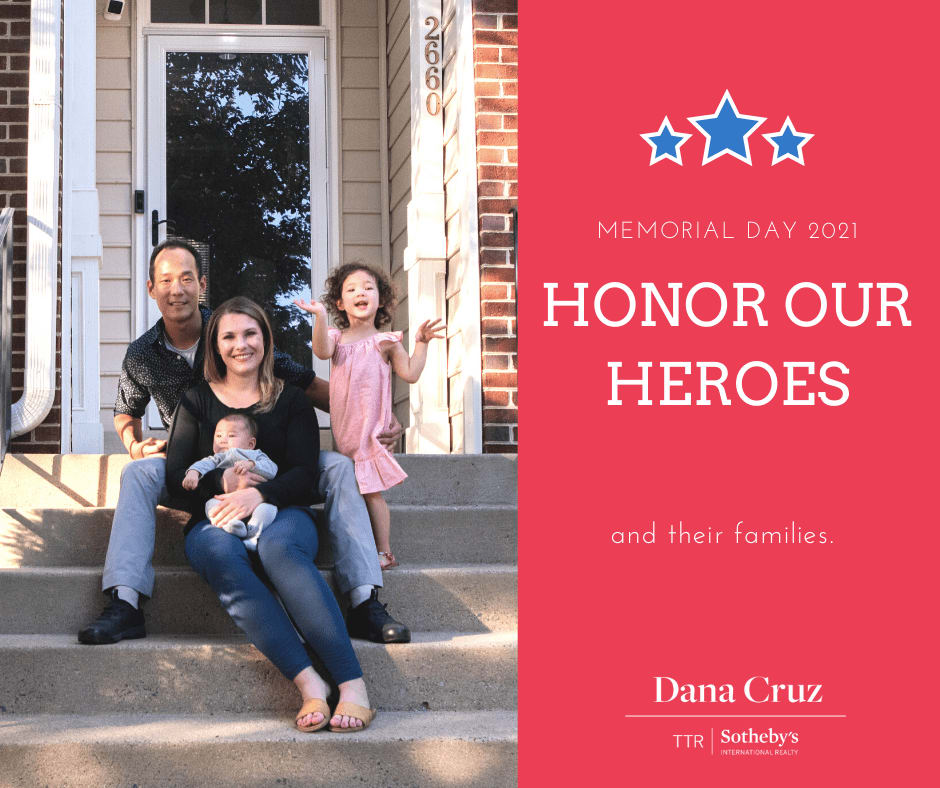 Family. There's nothing like it. And especially after this past year with all the travel restrictions, it's so nice to see families visiting one another in person, at home. If there's one thing this global health pandemic taught me, it's how important it is to cherish every moment with family.
Over the years, I've had the pleasure of meeting and working with so many incredible families. From young people searching for their first home to empty nesters looking to downsize, and everyone in between. But every so often I have the honor of working with a family whose story of strength and sacrifice just humbles me.
Such was the case with the Lees. They are a military family who have been serving our country overseas. When they recently returned to the US to begin searching for a new home, they suddenly found themselves in the middle of a highly competitive buyers market.
Although they knew exactly what they wanted in their new home — features, price, location, etc. — time was working against them. Their greatest challenge was finding a home and securing a contract in time before other potential buyers beat them to the chase.
So they approached this dilemma strategically. They began their new home search on the day they arrived at their new duty station. And, to alleviate any stress on the family and prevent them from clouding their decision-making process, they secured a fully-furnished rental on a monthly contract that was less than their basic allowance for housing. In fact, their biggest piece of advice for other military families is, "Don't rush!"
This temporary housing gave them a little breathing room and the gift of time needed to find the perfect home. It also enabled them to stay in constant communication with me so I knew exactly what they were looking for in a new home. According to Alicia Lee, "Understanding and communicating our preferences to Dana was crucial so she could widen or narrow the scope of our search as needed."
I was thrilled to be able to help the Lees find their forever home. And I am particularly humbled by the strength of military families and the bravery they show every day in service to our country. It is especially meaningful this Memorial Day weekend, as we remember the brave men and women who gave the ultimate sacrifice.
I keep in touch with my clients even after the purchase or sale of their home just to make sure everything is perfect. When I asked the Lees what the best memory in their new home is so far, they responded without hesitation, "Our best memory has been being able to have both of our families all in the same location, for the first time in a very long time."
Family is everything.
Thank you to the Lee family for your service. May you have a lifetime of happy memories in your new home.